Discovering Vensac
Vensac, between nature, vineyards, the Gironde Estuary and the Atlantic Ocean
A pleasant little village in the northern Médoc near the beaches of Soulac-sur-Mer and Montalivet, Vensac is never far from vineyards, forests and the ocean. It's an ideal stopover on a bike tour.
Enjoy a family outing with a visit to the Vensac mill, and take advantage of the night market to discover the delights of the Médoc.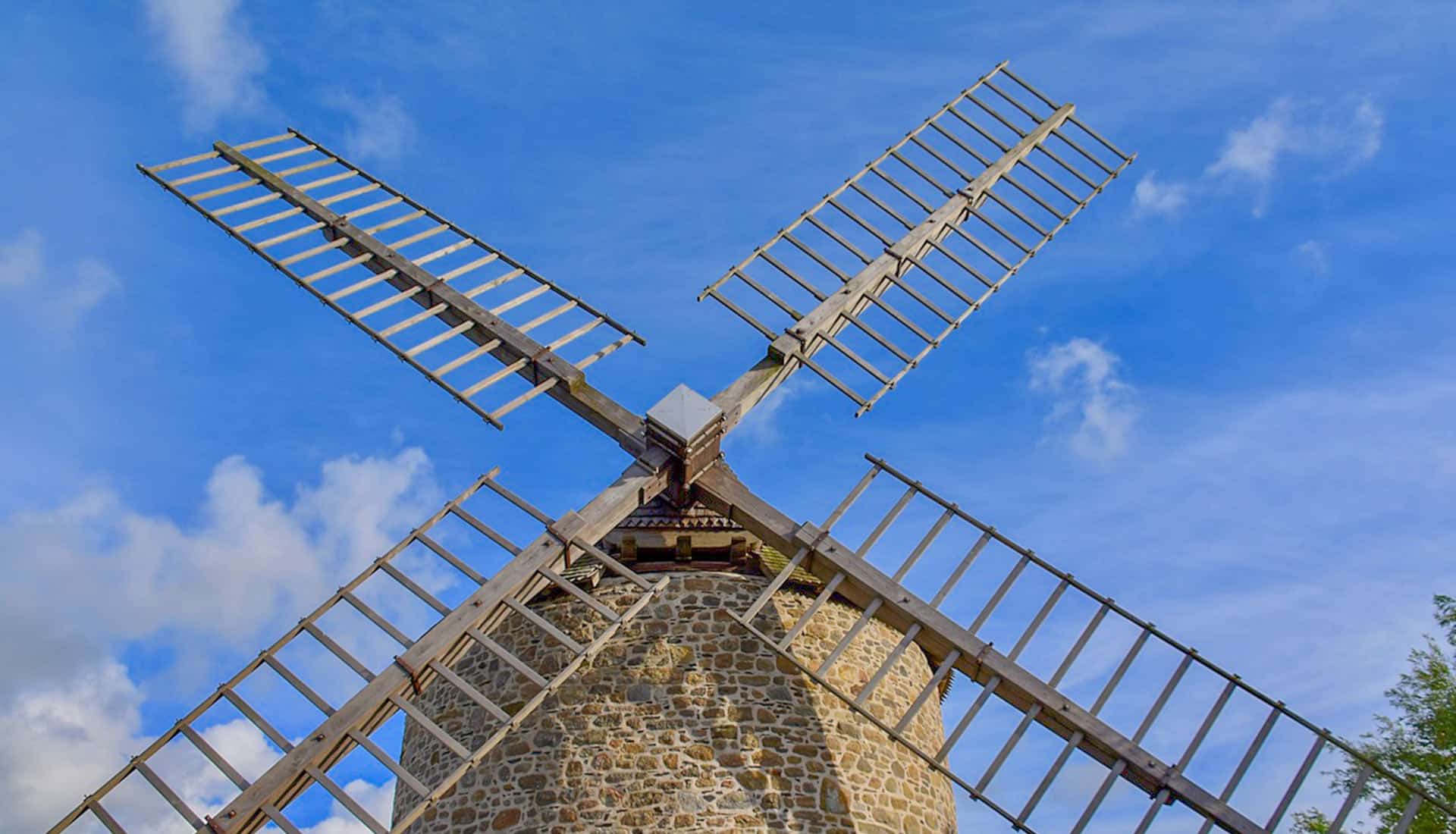 Discover Vensac's history and traditions…
The Vensac mill, a veritable institution
Restored in the 1980s with the utmost respect for the materials used in the past, such as oak and pine, its authenticity and original parts fascinate visitors: roof framework, large cogwheel, gears, grinding wheels… and others have been rebuilt on the model of the original parts. The Moulin de Vensac isstill in full working order, and visitors of all ages are interested in exploring it.
Unusual
A real local original, the " Mounaques ", which appeared in the summer of 2001, are mannequins made by the people of Vensac to represent the village and its local personalities. This tradition continues every year, from mid-June to mid-October, with a variety of often humorous themes, much to the delight of locals and visitors alike. You can admire them mainly in the central square near the church and in the surrounding gardens.
In winter, from the beginning of December to the end of January, the mounaqueurs decorate the town center with a Christmas theme.
Vensac night market
An essential part of your July/August vacation, Vensac's Thursday night market is renowned for its festive, friendly atmosphere. There's little or no craftsmanship here. The watchword is tasting! You'll appreciate the diversity of dishes offered by local producers, who'll help you discover flavors from near and far, accompanied by a fine Médoc wine of course!
Take a seat at the tables in the courtyard of the old school, sample the produce bought on the premises and let yourself be carried away for an evening by the friendly atmosphere.
To make sure you don't miss any of the acoustic concerts, come as soon as they open.
Vensac, on the Médoc wine route
Make the most of your stay at camping Le Tastesoule to borrow the route des châteaux along the Gironde Estuary and visit the vineyards from the tip of the Médoc to the Bordeaux region, via Pauillac, Saint-Estèphe or Margaux… Red, rosé, white, from artisanal vintages to grands crus, you're sure to find the wine that's right for you.
You'll be welcomed by passionate professionals who'll introduce you to winegrowing culture during guided tours of vats and cellars, and wine tastings of their estate's wines.